Earlier this weekend, I was in Houston and was able to visit several Randalls locations while in the area. My observations were honestly surprising and not nearly as bleak as I would have expected.
My first store visit was the Town & Country location at 12850 Memorial Dr, which I visited midday Friday. Overall, the store was packed and the parking lot was quite competitive. The store is currently receiving a Colorful Lifestyle remodel and looked much more current with the refreshed decor. Perimeter departments also seemed to be well-stocked and fresh, though the center-store items were priced outrageously (seemingly much higher than the DFW locations). This store's level of success can likely be attributed simply to the fact that there is not an HEB or modern Kroger within a few miles, so this location largely has the surrounding neighborhoods to itself.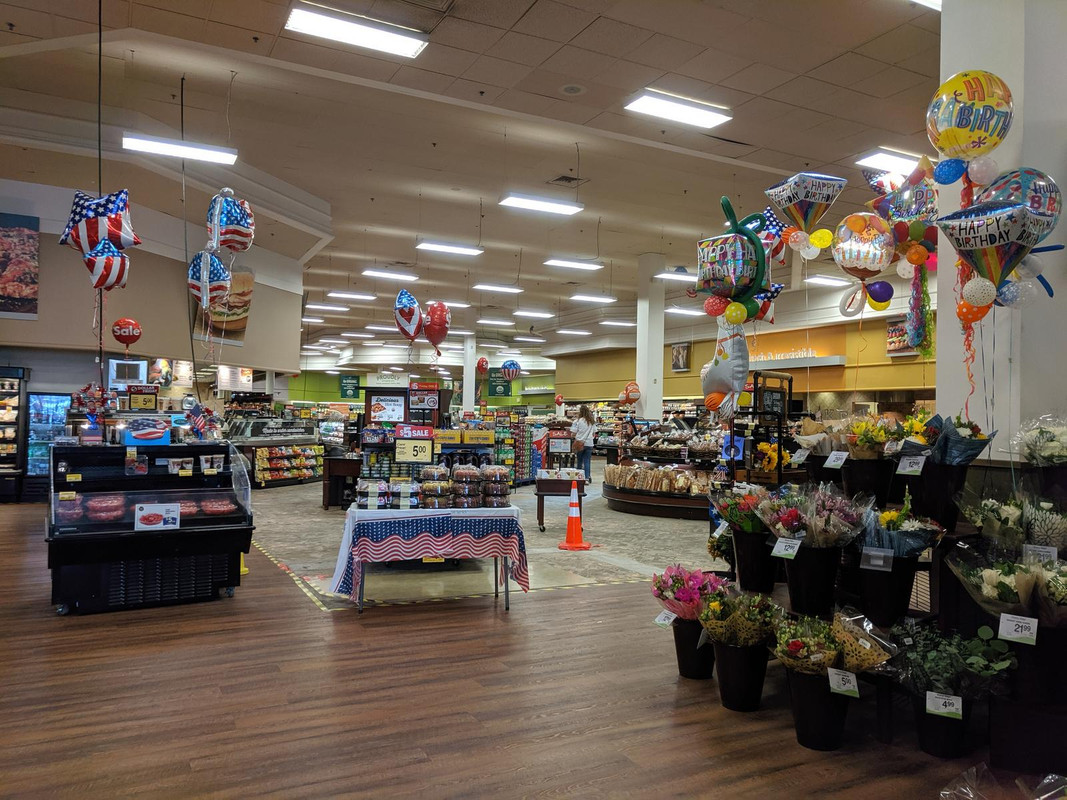 Later that afternoon, I visited the Randalls at 3131 W Holcombe Blvd, which also seemed to be pulling fairly brisk business. Similarly to the Memorial store, the product selection seemed strong and the store seemed well-maintained, though the store did seem a bit cluttered with displays blocking aisles. Also of interest, many of the customers in this store were younger, which seems somewhat atypical for Randalls which tends to attract quite a few older customers in my experience. My expectation is that if Albertsons ever decides to exit the Houston market entirely, both of these stores would be likely pickings from other operators.
The next morning, I visited the Clear Lake store at 2323 Clear Lake City Blvd, which was by far the most surprising out of the bunch. Considering how upscale this area is, I would have expected this store to pull decent traffic despite nearby competition from HEB/Kroger. However, when I arrived at the store, literally only four cars were parked in the lot, and the store seemed to be minimally staffed at best, with only one checkout open and a resulting line forming. I also noticed that this location has cut back its closing time to 11 PM, compared to 12 or 1 AM across the rest of the Houston-area locations. Honestly, it appears that a nearby HEB which opened a couple of years back has severely hurt sales it this store, and it would not surprise me to see it show up in a future round of closures. Interestingly, this store did receive a Drive Up & Go holding area near the front, but is not advertising the service with any exterior/interior signage outside of a few small parking lot signs denoting the Drive Up & Go spaces.
My last visit was to the Randalls at 5219 FM 1960 W in Champions Village. This store originally started its life as a Handy Andy in the 70's and was later sold to Randalls when they exited the market. These former Handy Andy stores have a distinctive design featuring a large low-pitch vaulted roof which is reflected in the ceiling underneath. Both the store and the surrounding shopping area were quite busy, and parking was a bit of a pain. However, once inside, it appeared that many carts only consisted of a few items rather than large shopping trips. Aesthetically, the store was well maintained and had even been repainted on the exterior, but once inside, has a mildew smell lingering throughout the store which reeked of either poor HVAC maintenance or some type of water intrusion issue. Considering the unique design of the roof, the latter would not be surprising. From what I could tell, the store seemed to be pulling decent business just from location alone. However, I would not hold my breath on this store being kept open if its physical condition continues to decline, which is a shame considering the fact that this is one of only two former Handy Andy locations in operation (the other being at Memorial and Dairy Ashford).
Based on my first two visits plus considering the success of the Midtown store, Randalls still has a shot at a limited Houston presence. However, it will be interesting to see it they continue to pursue such a position, or if Albertsons elects to cut their losses and sell the remaining valuable stores to the highest bidder.