It's been noted that for the most part, older and smaller Safeway stores have been slow to receive the Lifestyle design package, particularly the Marinas, which seem to end up with a hodgepodge of older styles. If you're wondering what a Marina with the Lifestyle format would look like, the store on Sunset Boulevard in Renton (which originally opened in 1964) has just completed a remodel to the Lifestyle design. Granted, this is a somewhat larger Marina store than usual(HistoricAerials shows that it got expanded sometime during the Seventies) and the Marina storefront got buried under a new facade sometime during the Nineties, but inside it's still obvious it's an old Marina store. I managed to grab a few pictures while I was in the neighborhood.
Live Maps Link
showing the store before the most recent remodel. Note that the Pizza Hut in the parking lot is a smaller delivery/takeout only location, and isn't to the normal scale you'd expect for a Pizza Hut. The KFC also looks to be fairly untouched, even bearing some original "Kentucky Fried Chicken" signs from the late Seventies/ early Eighties.
The store as it was in 1964 when it opened. The 1980 image shows the expansion of the store, and the 1998 image shows the replaced storefront.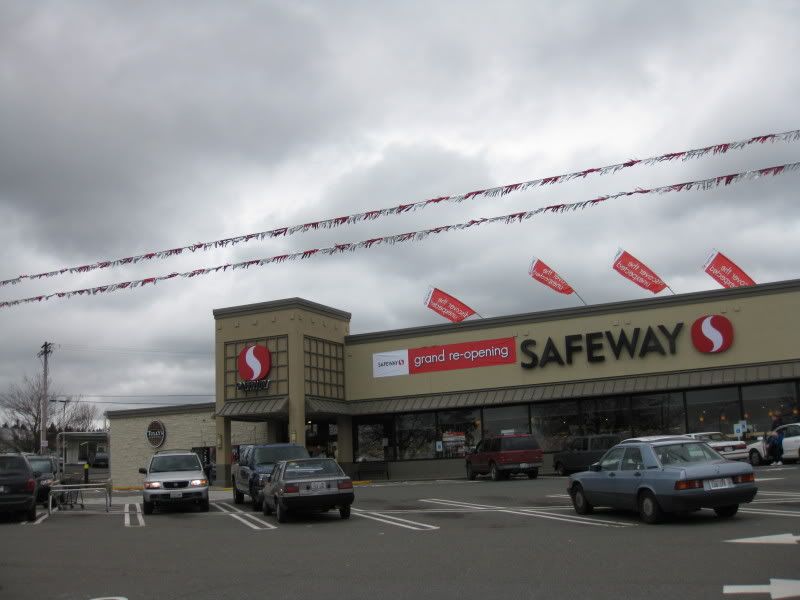 The 90s storefront, which appears to have gotten a new coat of paint.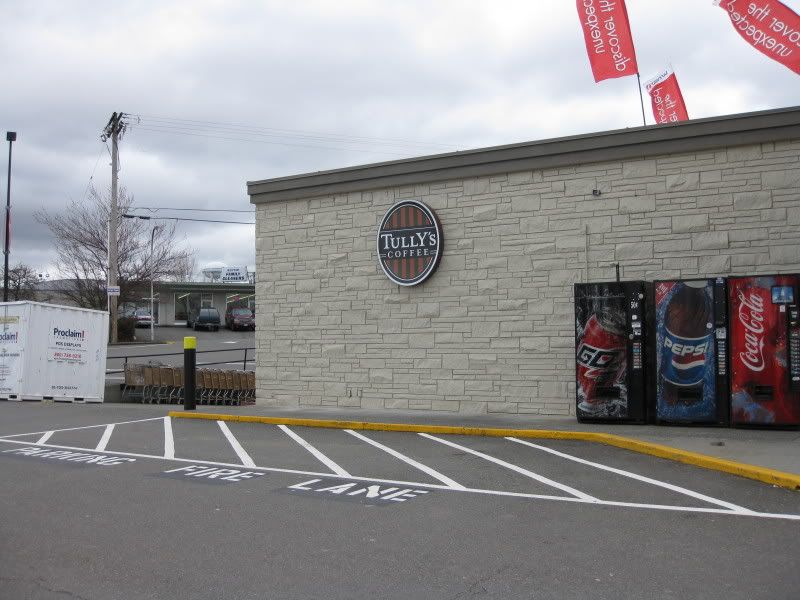 I suspect there was probably a Circle-S sign here at some point, and the Tully's sign is covering up its labelscar. Until the remodel put a Tully's inside the store, there was an espresso cart out here covering this wall.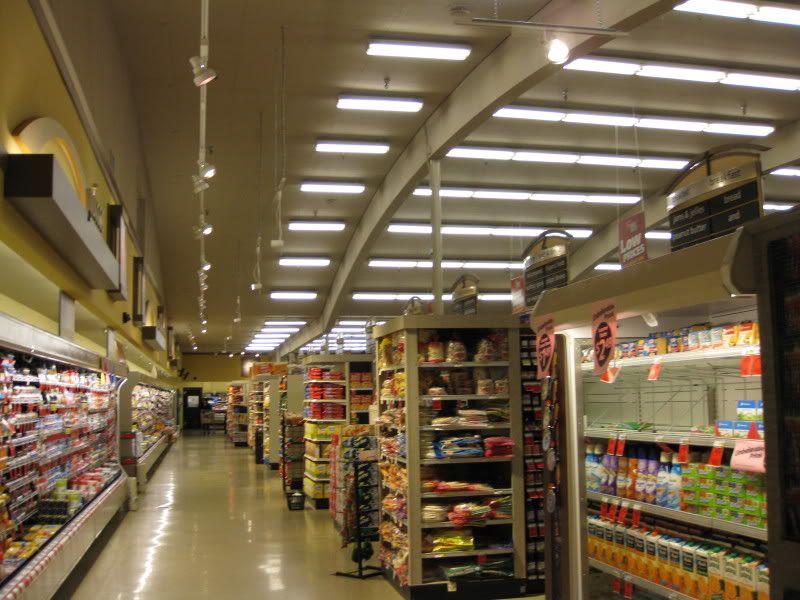 The back of the store. All the floors have been retiled, and a lot of the fixtures seem new. I believe the beams had already been repainted before the remodel though. They did turn down the brightness of the lighting and add a bunch of new fixtures, as seems to be customary for Lifestyle remodeled stores. I actually think the lighting here looks better than in some of the newer remodeled stores I've been in, but it's still not as nice as the newly built one in downtown Bellevue. Poor lighting seems to be a problem in some of the remodeled Safeways around here.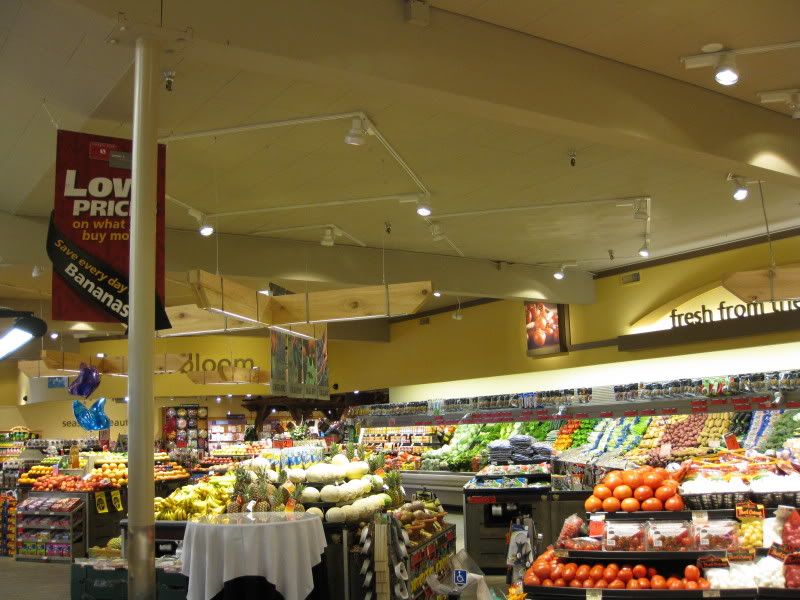 The produce department. The curved wall over in the flower department is a carryover from the previous design. There's a similar one on the other side for the Deli / Signature Cafe area.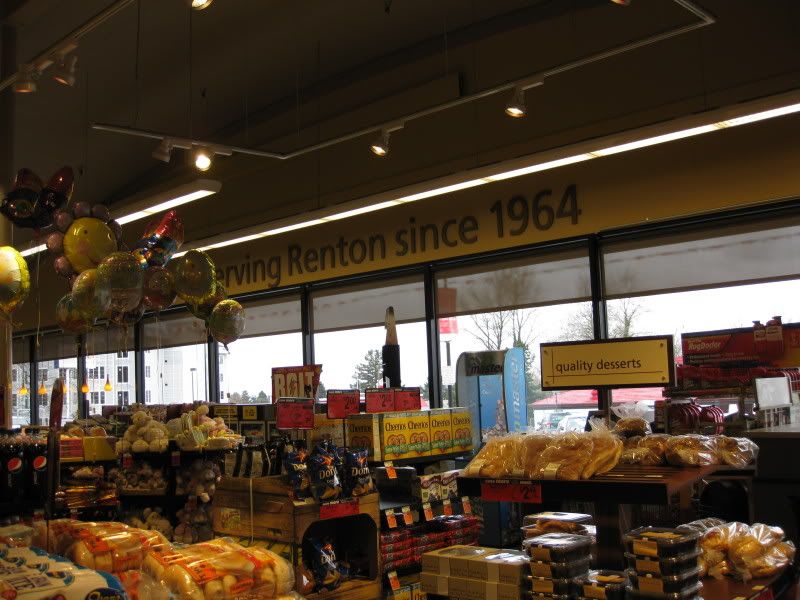 The front of the store. Unfortunately, the "It is our pleasure to serve you" sign that was here is now gone, but at least they put in the "Serving Renton since 1964" sign.